We offer classes for children and adults, individuals and corporate: day classes, evening, Saturdays.
There has to be one for you!
2021 ADULT CLASSES SCHEDULE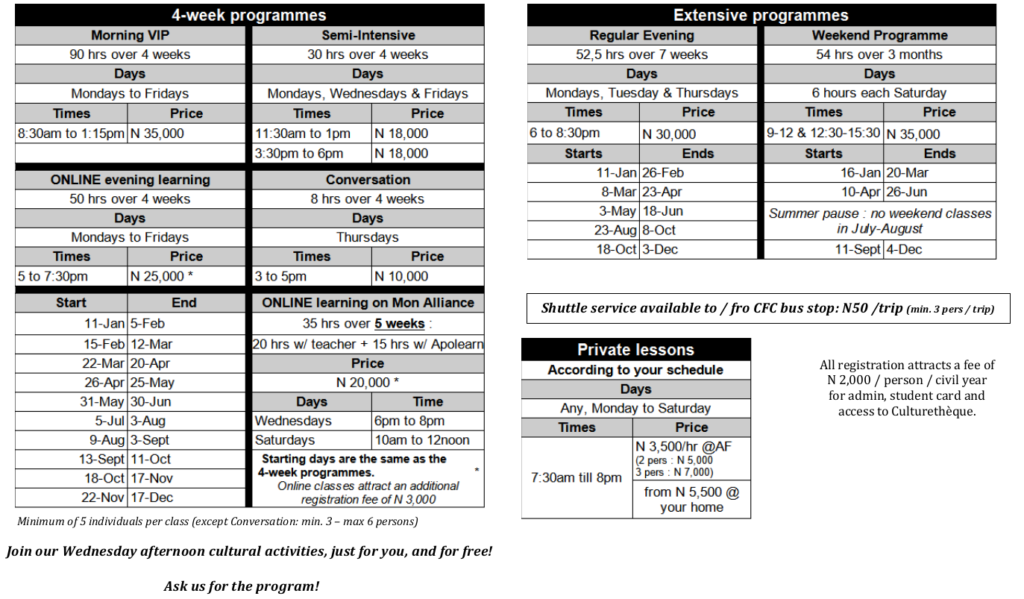 2020-21 CHILDREN CLASSES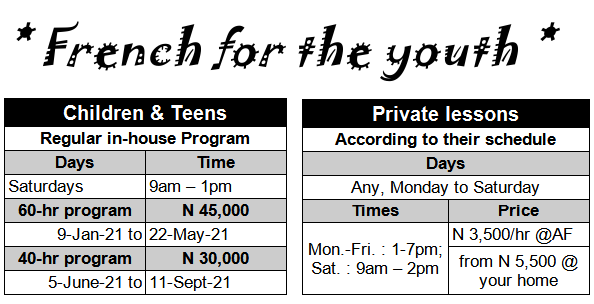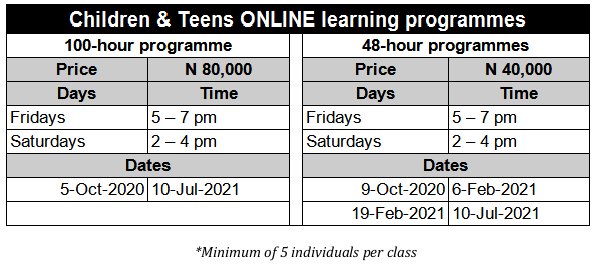 CORPORATE BODIES 
 Contact us as we tailor to suit your own schedule and needs
FIND US ALSO IN UNIPORT 
We now also teach in Uniport, at the IPS (Institute for Petroleum Studies)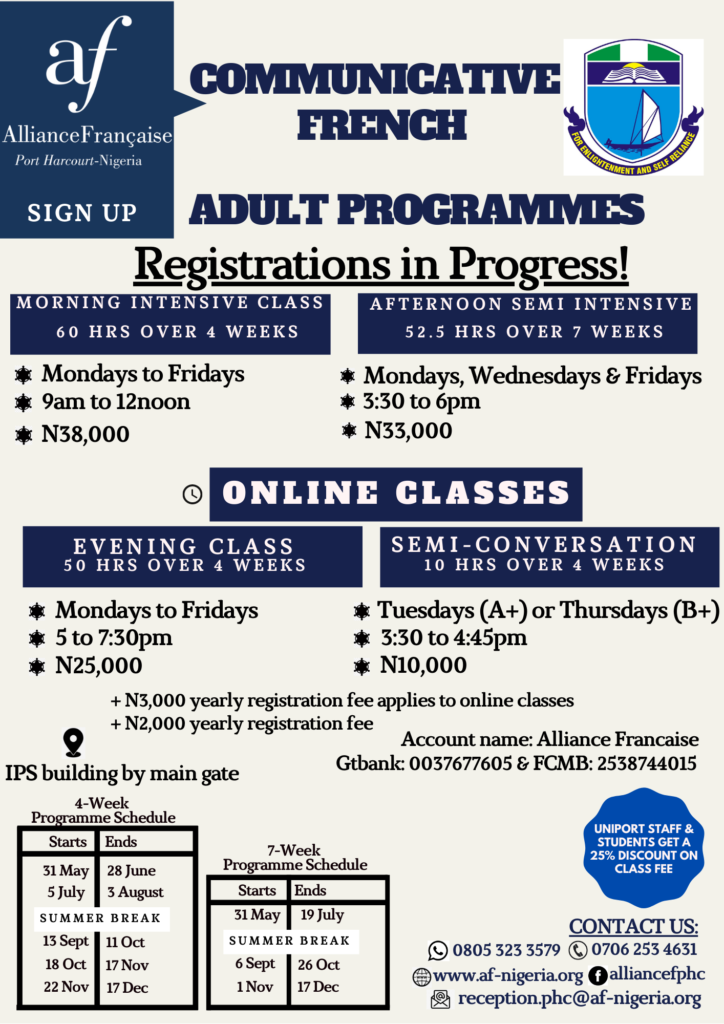 To sign up, call us to confirm your objectives, fill in the registration form on this link and confirm your payment. We will get back to you soonest to finalize your registration.
********************************************
CONTACT FORM